Atlantis Casino Reno
The Atlantis Casino Reno is not just a casino; it is also a resort and spa in the beautiful city of Reno. It is, by far, one of the top rated casino resorts in the entire city. People come from all over the world to visit Reno and this is one of the top places that they choose to stay during their time in the city. And, who can blame them? The Atlantis Casino Reno has so much to offer in terms of accommodations and amenities; you will never want to leave.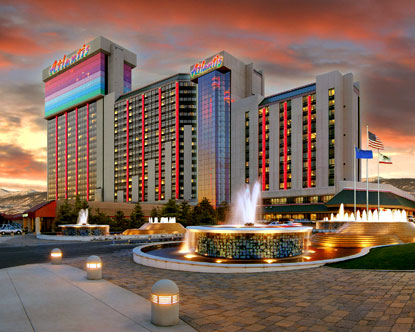 There are several different rooms that you will be able to choose from when booking a stay at this casino resort, which will include the luxury spa room, deluxe tower room, royal dolphin tower room, and many more. Each room comes equipped with a large, comfortable bed and a beautiful view of the city. Each of the rooms also comes with a television, which is perfect for when you simply want to stay in the hotel room and relax.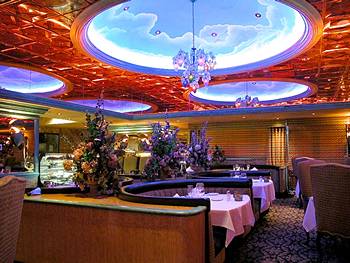 Aside from the comfortable rooms, the casino is a major plus for people who choose to stay at the Atlantis Casino Resort. They never have to leave the premises in order to enjoy some gambling fun, whether they want to play table games or slot games. In fact, the Atlantis Casino Reno was even voted number one for having some of the best slot games available. You never know if you might get lucky and be a big winner while playing a game or two in the casino area.
While the casino is always very active, there are so many other aspects of the Atlantis Casino Resort & Spa. There are several different restaurants inside of the resort, which includes the Bistro Napa, Atlantis Steakhouse, Manhattan Deli, Purple Parrot, and even Chicago Dogs Eatery. If you are staying at the hotel, you never have to step foot outside to enjoy some fine dining or casual dining. Each restaurant on the premises has a unique menu, containing all sorts of delicious and freshly prepared foods.
Last but certainly not least, you will absolutely love the spa and salon services that are offered here. You can make a reservation for one or many of the different services that are offered in the spa and salon. Such services include manicures, pedicures, massages, facials, and peels. With so many things to do all in one place, your stay at the Atlantis Casino in Reno will be like no other vacation you have ever experienced.