Circus Circus Reno
The Circus Circus Reno is a widely recognized and quite popular casino resort, located in the city of Reno. The Circus Circus is known for being one of the best casinos in the city of Reno, especially because of everything that it has to offer. Regardless of whom you are traveling with, whether it is your significant other, friends, or even family members, this is an ideal resort to stay at. The casino at Circus Circus is quite large, 65,000 square feet to be exact. With so much room for gaming, you can imagine there are plenty of slots, tables, and ponies available for everyone. In fact, there are over 900 slot machines at this casino, which provides you with quite the variety.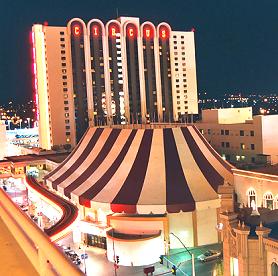 While the casino is known for being the best, so is the hotel aspect of Circus Circus, with all of its available accommodations for guests. When booking a room at the resort, you will have your choice of rooms, ranging from stand rooms, deluxe rooms, mini suites, VIP suites, and more. Each room is spacious and comfortable, although the suites have even more to offer. If luxury is what you are looking for, you definitely want to book a suite at the Circus Circus Casino Resort.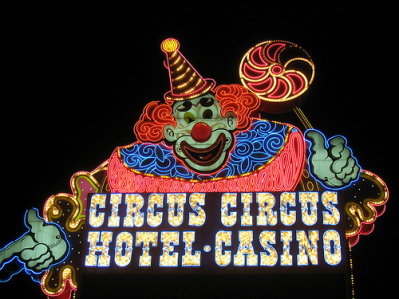 There are several amenities that are offered at the Circus Circus, all of which are offered to maximize the guest experience. The Circus Circus of Reno comes equipped with a fitness center, which is open to guests each day of the week, all day long. This means that you can enjoy a vigorous workout whenever you want to, at any time of the day or night. There is also a business center available, which is perfect for those who are traveling on business. The business center comes equipped with many important services, which includes Internet, fax machines, and kiosks.
There are also several restaurants inside of the Circus Circus in Reno. Some of these restaurants include the Courtyard Buffet, The Steakhouse at Circus, Main Street Deli, Americana Café, and Kokopelli's Sushi. No matter what you are in the mood for, you will have such a wide selection to choose from while staying at the Circus Circus. Most importantly, you will never have to leave the resort to enjoy your meals. If you are looking for a comfortable place to spend the nights of your trip to Reno while also being able to enjoy casino games and other amenities, the Circus Circus will be the best choice for you.