Eldorado Casino Reno
The Eldorado Casino in Reno is not just a casino, it is also a hotel, in which guests who travel from around the world can spend a few nights and enjoy all of the available amenities and accommodations that the Eldorado has to offer. Of course, the casino is a major aspect of the Eldorado, known for all of its slot games and table games. Some special gambling tournaments are also often held at the Eldorado. Aside from being able to go to the casino and enjoy some time gambling, there are also some fun and exciting events that are held at this casino resort, which includes comedy skits and special concerts.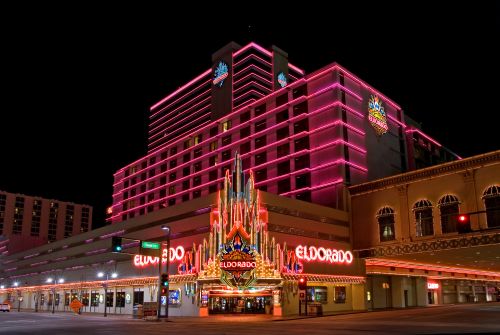 If you plan on staying at the Eldorado Casino Resort, you will want to pick through the selection of rooms they have to offer. Rooms offered include standard guest rooms, luxury rooms, and of course, an assortment of suites. Each of the rooms is spacious and comforting but some rooms include special packages, which is something you will want to look into. All staff members at the Eldorado are quite helpful and will be able to answer any questions you may have before you book your reservation.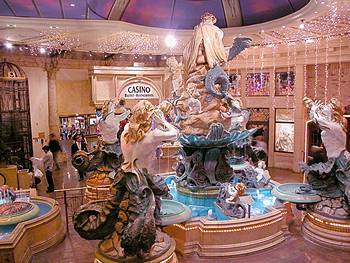 There are a number of amenities and services that are offered at the Eldorado as well. For starters, there is a fitness center, which is perfect for anyone who enjoys a good workout routine. The fitness center is equipped with elliptical machines, treadmills, stationery bikes, and a whole lot more. Aside from the fitness center, there is also a pool at the Eldorado. The pool is on the 5th floor and is the perfect place to enjoy a swim while soaking up the sun that reflects upon the city. Along with the pool and fitness center, wireless Internet is also available, for anyone who wants to go online during their stay.
If you are looking for a place to eat, you will never even have to leave the Eldorado because it is the home to several fantastic restaurants, including the Roxy, La Strada, The Buffet, Sushi Sake, and Pho Mein. Each restaurant offers a different type of cuisine so regardless of what you are in the mood for, you will be able to find it. With everything that it has to offer, from restaurants to a casino, events, a pool, and fitness center, it is no wonder why the Eldorado Casino Resort in Reno is a popular choice amongst tourists.