Peppermill Casino Reno
The Peppermill Casino Reno is a popular attraction in the city of Reno, especially since it has much to offer its guests. Not only is the Peppermill a casino, it is also a resort and spa, which basically combines everything you could possibly even want into one spot. If you choose to stay at this hotel, you will enjoy the luxurious and spacious rooms, along with the gracious service from professional staff members who are kind and welcoming to everyone who steps foot inside of the Peppermill Casino of Reno.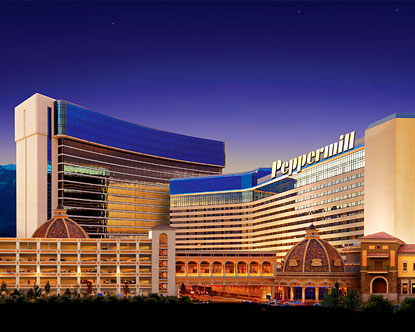 If you are staying at the Peppermill, you will have the option of choosing which suite you would like to stay in. There are a number of suites, which includes the Tuscany Tower suites, Peppermill Tower suites, and even Peppermill Tower Rooms. Each room has a large and comfortable bed, with plenty of space and walking room. Certain rooms have an excellent view of the beautiful, vibrant city of Reno. Rooms also come equipped with large LCD HD television, for easy viewing while spending some time in the room.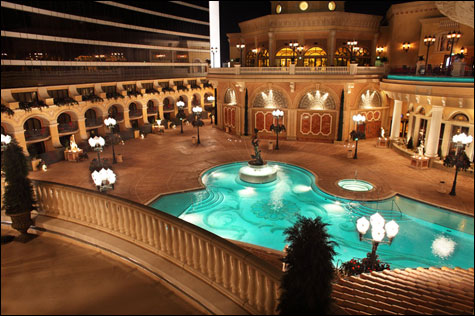 While each room, regardless of which one you choose, will be comfortable and relaxing, there are also other things that can be enjoyed at the Peppermill. This casino resort also comes equipped with the spa, which means that if you want to pamper yourself, you can do so without even having to leave the premises. The spa menu at the resort includes an assortment of massage therapy techniques, various luxury facials and peels, waxing of all different areas of the body, and even salon services. Some of the salon services include pedicures, haircuts, styling, and more. You will definitely feel like royalty when you stay at the Peppermill.
The Peppermill Casino Reno is also home to several different dining areas. Whether you are looking to grab a quick bite to eat or if you want to sit down for a casual meal or extravagant meal, you will be able to find it at this spot. Some of the restaurants include Biscotti's, Café Espresso, Oceano, Café Milano, and Romanza. All of these different restaurants will be an enjoyable experience for you and whomever you are dining with.
As you can tell, the Peppermill Casino Reno is loved by many guests for a number of reasons. The Peppermill simply has so much to offer its guests and people often find themselves not wanting to leave, especially since they are treated like royalty and can enjoy the luxury of spa services, salon services, and all sorts of dining options during the stay.