Reno Air Race
The Reno Air Race is known for being a huge tradition in the city of Reno. While commonly referred to as the Reno Air Race, it is actually known worldwide as the National Championship Air Races. These races are set to take place annually, during the month of September. If you are visiting the city of Reno during that time, this is something that you do not want to miss. You can watch the air race at the Reno Stead Airport.
While air racing is considered a sport, there are only a few available venues for air racing, Reno being one of them. This is something that the residents of Reno take pride in, especially since the air races are rich with history. The first Reno Air Race took place in the mid-1960, 1964 to be exact and was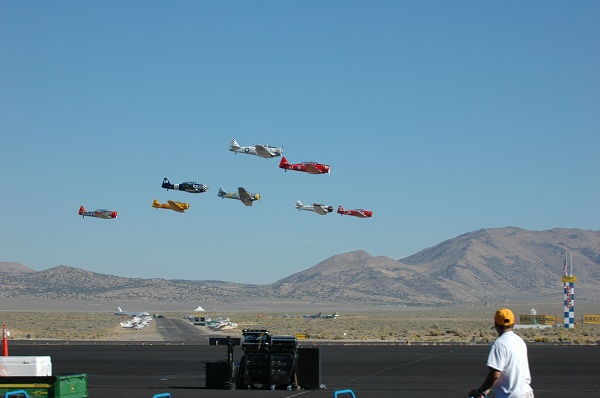 held at the Sky Ranch Airfield. Bill Stead, who was known for being quite the flyer back in the day, especially during World War II, was the one who organized the first race and it has been a sure success ever since. There is a lot of time and effort that goes into the Reno Air Race but it is something will continuously take place each year for the city of Reno. In between the races, those who have come out to watch the show will be able to enjoy some of the other events that will also be taking place during that time, which include some airshows.
In the span of 46 years, in between 1964-2010, nineteen individuals crashed while performing on the airshow and unfortunately, passed away. These were the only deaths that were attributed to the airshow until the fatal crash of 2011. In September of 2011, the air show was set, as it normally is during the month of September. However, something unexpected happened. A pilot by the name of Jimmy Leeward was flying a P-51D Mustang when he crashed very close to the stands, which not only killed him but also killed several others in the audience. The incident also caused injuries for nearly 70 other people and because of that, the races were finished for the rest of the year.
And while a freak accident did seem to occur, the National Championship Air Races and Air Show will continue to go strong in 2012. The air show will take place on September 12th until the 16th, and thousands of people are expected to attend. If you have the opportunity to attend the air race and air show, you should take advantage of it and go. It is quite an amazing experience, especially being able to see it up close and personal.