Top Museums in Reno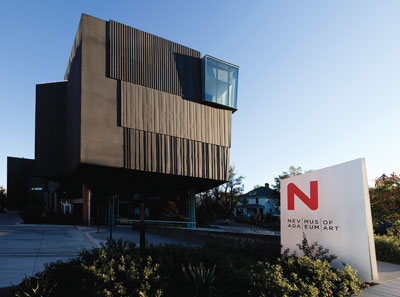 Reno, Nevada is the little sister to Las Vegas. There may not be the Vegas glitz and glam, but the city has a wealth of history it proudly displays in the many museums. Just as with most any other city in the country, there are those favorites that stand out of the crowd. Below are the top museums in Reno that city residents and visitors alike deem the best.
National Automobile Museum
10 S Lake St – Reno, NV 89501
This museum is a vehicle lover's dream. There is at least 100,000 square feet of car heaven at the National Automobile Museum. This car museum has made many top lists from here in the U.S. to other countries. Visitors come from all over the world to get a glimpse at their grand collections of cars. Some of the museum's collections include rare and unique antique vehicles. In addition to the classic cars, the museum also has many antique gas pumps, Harrah casino memorabilia, signage, Elvis Presley memorabilia, and even the car belonging to the first female to traverse the United States. Even people who are less than car fans will find this fun and whimsical museum fascinating. There collections are truly stunning.
Nevada Museum of Art
160 West Liberty St – E. L. Wiegand Gallery – Reno, NV 89501
There is always something new to see at the Nevada Museum of Art. This is because of the visiting exhibits from all over. However, they do have their own collections. So, you can also pick out your favorites to see time and time again. The Egyptian artifacts are always a popular exhibit for visitors of any age, with their connection to a lavish and mystical past in human history. There are other exhibits such as carvings, paintings, statues, and more. There is even a kid's hands-on area and a place where Reno artists can show off their wares.
Nevada Discovery Museum
490 S. Center Street – Reno, NV 89501
This is one of Reno's newest museum additions. The focus for the Nevada Discovery Museum is all things weather, science, and nature for the state. This interactive museum has a real Native American house, cloud replicas that are three stories and climbable, and they can even go fishing at one of the exhibits. Children and parents never want to leave this enthralling museum. They have considered every child's age bracket and even have an area for infants and their mother when it is time to nurse.
Reno is far more than a casino city living in the shadow of Vegas. The city has an interesting and rewarding history. The museums and their exhibits will stir your curiosity and make you want to learn more about Reno and Nevada.